Listowel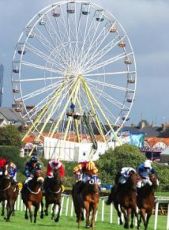 Listowel ( Irish: Lios Tuathail, meaning "Tuathal's Ringfort" is a market town in Co Kerry, Ireland and is situated on the River Feale, 28 km (17 mi) from the county town, Tralee. The combined population of Listowel Urban and Rural Districts is 22,668; the town itself has a population of 4,338.
Why Listowel?
The town is sometimes described as the "Literary Capital of Ireland",and a number of internationally known playwrights and authors have lived there, including Brian McMahon & John B. Keane Of Listowel, the latter wrote:
"Beautiful Listowel, serenaded night and day by the gentle waters of the River Feale.
Listowel where it is easier to write than not to write,
Where first love never dies, and the tall streets hide the loveliness,
The heartbreak and the moods, great and small,
Of all the gentle souls of a great and good community.
Sweet, incomparable hometown that shaped and made me."


Listowel
With events throughout the year, Listowel offers great variety to visitors including theatre, cinema, traditional music sessions (Feile Lios Tuathail), literary weekends (Writer's Week), Listowel walking and heritage trails, golfing, pitch and putt, fishing, the beautiful 'Garden of Europe', and pub entertainment in John B. Keane's world famous hostelry. Listowel's festivals includes annual Writers' Week Literary Festival in June and Listowel Races and Harvest Festival in September and Listowel Food Fair held in November. Other attractions include Listowel Castle and the unique Lartigue Monorailway.